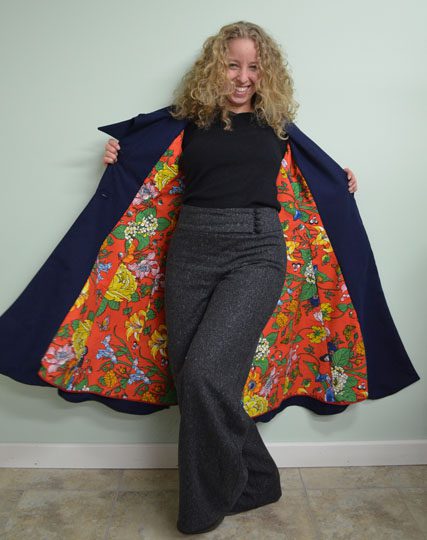 Designer Tara Lynn Scheidet embraces the green wave in fashion.
Tara Lynn has been making custom natural fiber clothing and hemp wedding gowns since 1999. In addition to wedding gowns Tara Lynn has been making wearable art jackets and coats dedicated to endangered species since 2005.
The Long Island native and Fashion Institute of Technology graduate moved to Sutton, Vermont in 2001 and built her fashion house. There she is close to nature on 92 acres of woodlands. Her clients come to her from all over the world. Most notably, she created an eco-gown for the Miss America Pageant in 2009 and for American Idol singer Crystal Bowersox.
Trading the city for the country has paid off for Scheidet. Her love of nature is shared by her clients and is evident in each garment which often incorporates embroidered butterflies, and hand-stitched appliqués.
Her focus on recycled fabrics and sustainably sourced materials is a hallmark of her studio. She makes one of a kind wedding gowns in natural fabrics like organic cotton, silk, linen and hemp blends.
With the growing interest in earth-friendly lifestyles, Tara Lynn's studio is poised for growing success. After all, she has been looking at nature for inspiration and natural sustainably processed materials for more than a decade.